Breastfeeding, Human Milk and COVID-19 – what does the evidence say?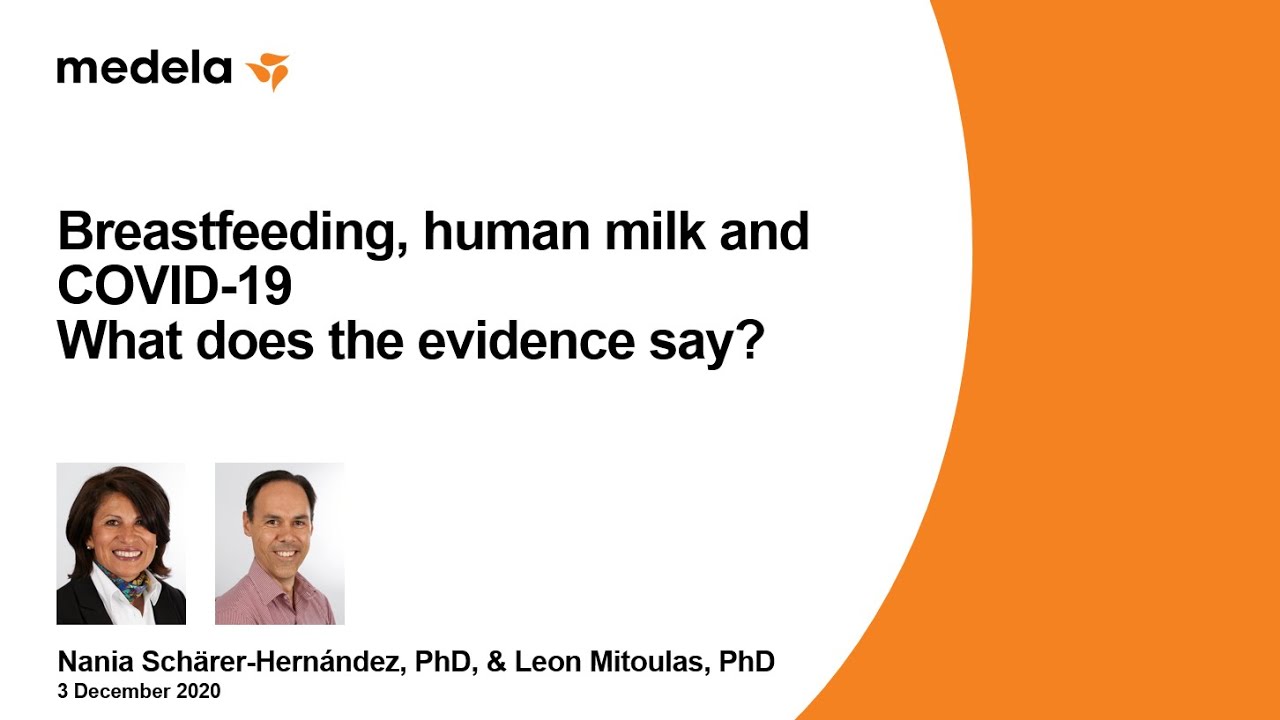 Wednesday, 2 December 2020
Time:

07:00 - 08:00, PDT, San Francisco
09:00 - 10:00, CT, Chicago IL
10:00 - 11:00, EDT, New York
15:00 - 16:00, BST, London
16:00 - 17:00, CEST, Berlin
17:00 - 18:00, MSK, Moscow
18:00 - 19:00, GST, Dubai
19:30 - 20:30, IST, Mumbai
Abstract:

The COVID-19 pandemic has impacted almost every facet of our daily lives and has seen the mobilisation of the entire research community as it attempts to better understand and characterise the SAR-CoV-2 virus. This explosion in research has resulted in an unprecedented flow of data that policy makers are required to observe as they attempt to create informed guidelines and recommendations. Of particular importance are those guidelines that address the mother-infant dyad and the role of human milk and breastfeeding, especially with respect to any possible transmission of the virus from mother to infant. In this regard, current evidence shows no active virus present in human milk and suggests that vertical transmission via breast milk is very unlikely. Furthermore, there is now very good evidence that antibodies present in milk of mothers who have or have had COVID-19 can neutralise SARS-CoV-2. Combined, these data suggest that mothers and their infants should be kept together and breastfeeding should be promoted. Indeed, it is the avoidance of the established horizontal transmission routes between a mother and her infant that should be the focus of attention and education. This session will review the evidence on which guidelines and practice recommendations should be developed in order to promote and protect breastfeeding and the use of human milk during these unprecedented times.
Learning Objectives
To review the evidence on the presence of active virus in human milk and on mother to infant transmission of SARS-CoV-2 via breast milk or breastfeeding
To learn about the antibodies isolated from human milk and their neutralising capability against SARS-CoV-2, and the possibility of human milk providing an active protection against COVID-19.
To understand what efforts can be undertaken to educate mothers and healthcare professionals on how to avoid known horizontal routes of transmission and how to protect and promote breastfeeding.
Presenters
Leon Mitoulas, PhD
Leon is the Head of Medical Research at Medela AG and an Honorary Research Fellow in the School of Molecular Sciences, The University of Western Australia.
Leon undertook his postgraduate doctoral studies under the supervision of Prof. Peter Hartmann at The University of Western Australia. During this time his research focused on the lipids in human milk and their variation over the short- and long-term. Since joining Medela in 2004, Leon has been responsible for coordinating and building the breastfeeding research team and portfolio at Medela AG with a focus on basic, applied and clinical research. This involves liaising with research sites worldwide and the developing of strategies to communicate the findings of these studies to both internal (within Medela) and external (medical and research community) partners.
At present Leon and the research team at Medela are focused on exploring and understanding more about milk synthesis and removal, both by the infant and the breast pump as well as research exploring milk composition and the benefits to the infant as well as the translation of these outcomes to better support mum and their babies.
Nania Schärer-Hernández, PhD
Nania is the Director Global Education and Training at Medela AG in Baar, Switzerland.
Nania earned her Bachelor of Science in Biology at the Universidad Nacional Agraria in Lima, Peru, her Master of Science in Applied Genetics at the University of Birmingham, England, her PhD in Molecular Biology at the University of Basel, Switzerland and did her Postdoc in Molecular Virology at the ETH Zurich, Switzerland.
She has been in the medical device industry since 2007 and was in charge of the global education for a company making intracardiac implants, until she joined Medela in June 2012 as NICU Education Manager. In February 2014 she assumed the role of Head of International Education. On January 2016 she was appointed Director of Global Education and Training, leading the development of education and training programmes within Medela and the wider lactation community. In recent years, the focus of these education efforts has been evidence-based lactation care practices acknowledging own mother's milk as a medical intervention in the neonatal intensive care unit (NICU).
Event Details
Date:
Duration:
Time:
07:00 - 08:00, PDT, San Francisco
09:00 - 10:00, CT, Chicago IL
10:00 - 11:00, EDT, New York
15:00 - 16:00, BST, London
16:00 - 17:00, CEST, Berlin
17:00 - 18:00, MSK, Moscow
18:00 - 19:00, GST, Dubai
19:30 - 20:30, IST, Mumbai
This webinar is fee of charge