Colostrum: The golden ticket to a healthy start
Colostrum has long been referred to as "liquid gold," but what exactly makes it so special? In this webinar for healthcare providers, we will discuss the nutritional, but even more importantly, the amazing immunological and anti-infective properties of colostrum.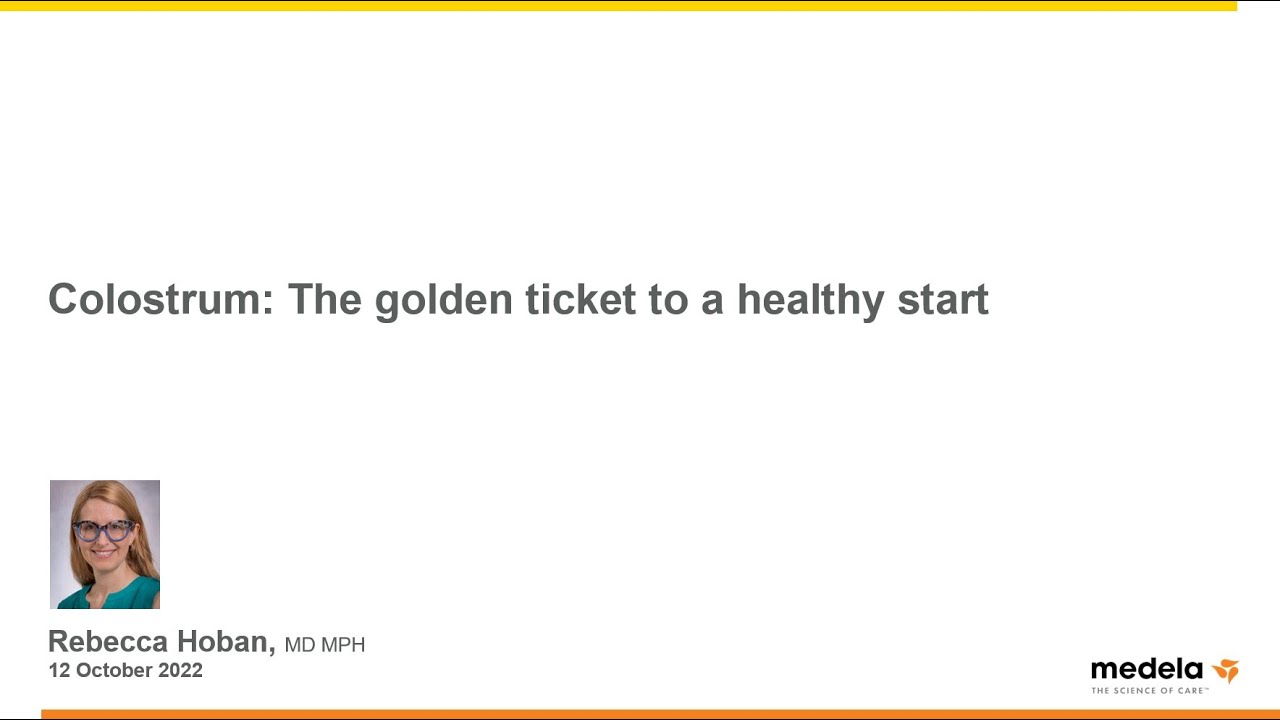 Wednesday, 12 October 2022
This webinar will share evidence for its many benefits in healthy as well as preterm infants; evidence that can be shared to empower patients to provide this "first immunization" for their babies. Finally, we will discuss unique situations, such as diabetes in pregnancy, in which colostrum may be collected and stored prenatally to use for high-risk infants after birth.
Learning objectives
Discuss the unique nutritional and non-nutritional components of "liquid gold" and how they differ from those of mature breast milk
Share evidence for the importance of colostrum for all infants and special populations
Learn about collecting and storing colostrum prenatally or postnatally in specific circumstances
Event detail
Date 12 October 2022
Duration 1 hour
Time 20:00 – 21:00 Central European Summer Time (13:00 – 14:00 Central Standard Time)

Presenter
Rebecca Hoban, MD MPH
Dr Rebecca Hoban is a staff neonatologist and the Director of Breastfeeding Medicine at The Hospital for Sick Children ("SickKids") in Toronto, and an Associate Professor of Paediatrics at the University of Toronto. Dr Hoban graduated from Indiana University School of Medicine and completed a paediatric residency at Cincinnati Children's Hospital, a neonatal-perinatal medicine fellowship at Tufts University, and a MPH at Harvard before joining the Neonatology and Human Milk Research team at Rush University Medical Center in Chicago. Dr Hoban joined SickKids in 2017 as neonatology staff, with a focus on human milk. Current projects include improving mother's milk provision in the NICU, milk biomarkers to predict lactation success, inflammatory markers in human milk, and fresh milk as potential stem cell therapy in premature infants with intraventricular haemorrhage.