Mother's Milk Markers: How do we Measure, Predict (and Modify) Lactation Success?
Parental concern for low milk volume is the most common reason for early lactation cessation or not meeting one's breastfeeding goals. Although inadequate supply often is recognized several weeks postpartum, its biological origins likely start in the first days after birth, when secretory activation, or "milk coming in," should occur, followed by rapidly increasing milk volumes.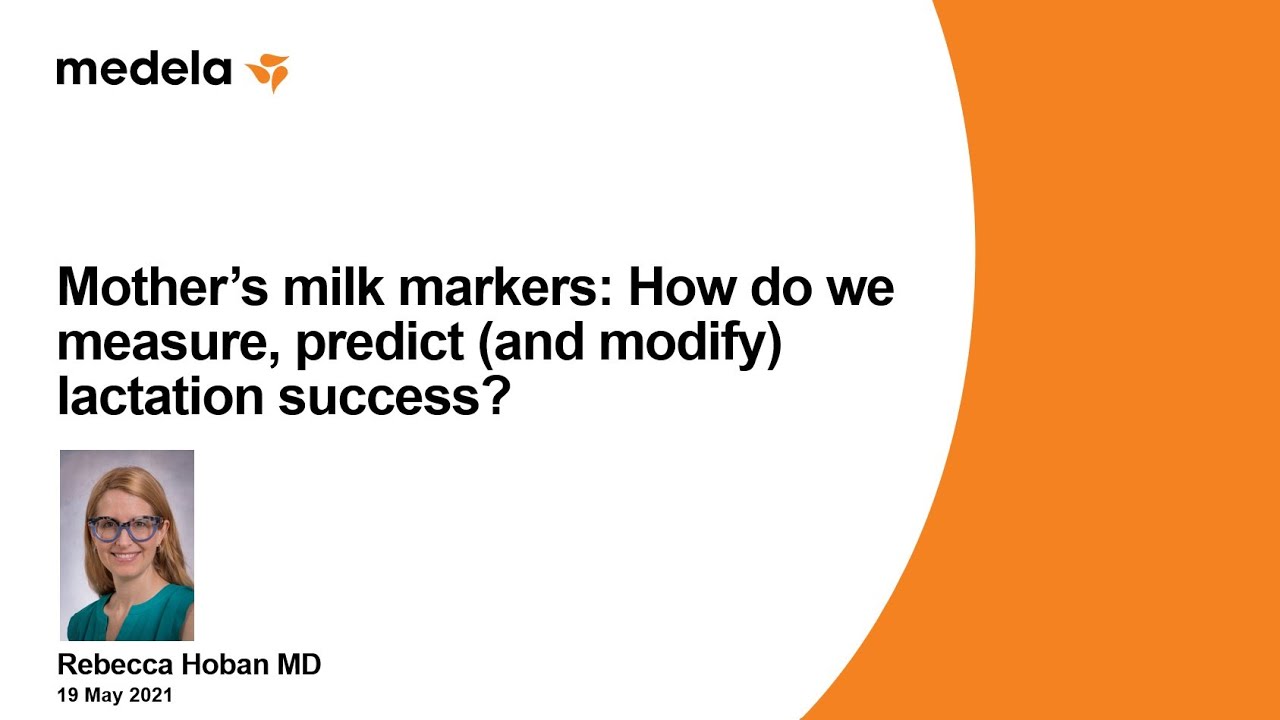 Wednesday, 19 May 2021
Various measures and biomarkers have been studied during this critical window in an attempt to objectively measure and predict both early and long-term lactation success. We will briefly review the biology of early lactation, the evidence and feasibility behind measures and biomarkers of lactation success, and explore how biomarkers might be utilized clinically to improve lactation outcomes.
Learning Objectives
Summarize how early milk volumes predict long-term lactation success, with a focus on the preterm population
Briefly review the physiology of secretory activation and its importance for long-term lactation
Explore use of biomarkers of secretory activation in term and preterm populations - how can we predict lactation problems earlier?
Event Details
Date 19 May 2021
Duration 1 hour
Time 20:00 – 21:00 Central European Time (13:00 – 14:00 Central Daylight Time)
This webinar is free of charge.
Presenter
Rebecca Hoban MD, MPH
Dr. Rebecca Hoban is a staff neonatologist and the Director of Breastfeeding Medicine at The Hospital for Sick Children ("SickKids") in Toronto, and an Assistant Professor of Paediatrics at the University of Toronto. Dr. Hoban graduated from Indiana University School of Medicine and completed a pediatric residency at Cincinnati Children's Hospital, a neonatal-perinatal medicine fellowship at Tufts University, and a MPH at Harvard before joining the neonatology and human milk research team at Rush University Medical Center in Chicago. Dr. Hoban joined SickKids in 2017 as neonatology staff, with a focus on human milk. Current projects include improving mother's milk provision in the NICU, milk biomarkers to predict lactation success, inflammatory markers in human milk, and fresh milk as potential stem cell therapy in premature infants with intraventricular hemorrhage.