Safe handling of human milk within healthcare facilities
Learn about the latest recommendations, research, and best practices with regards to human milk handling within the healthcare setting and consider ideas to implement within your hospital to improve patient safety.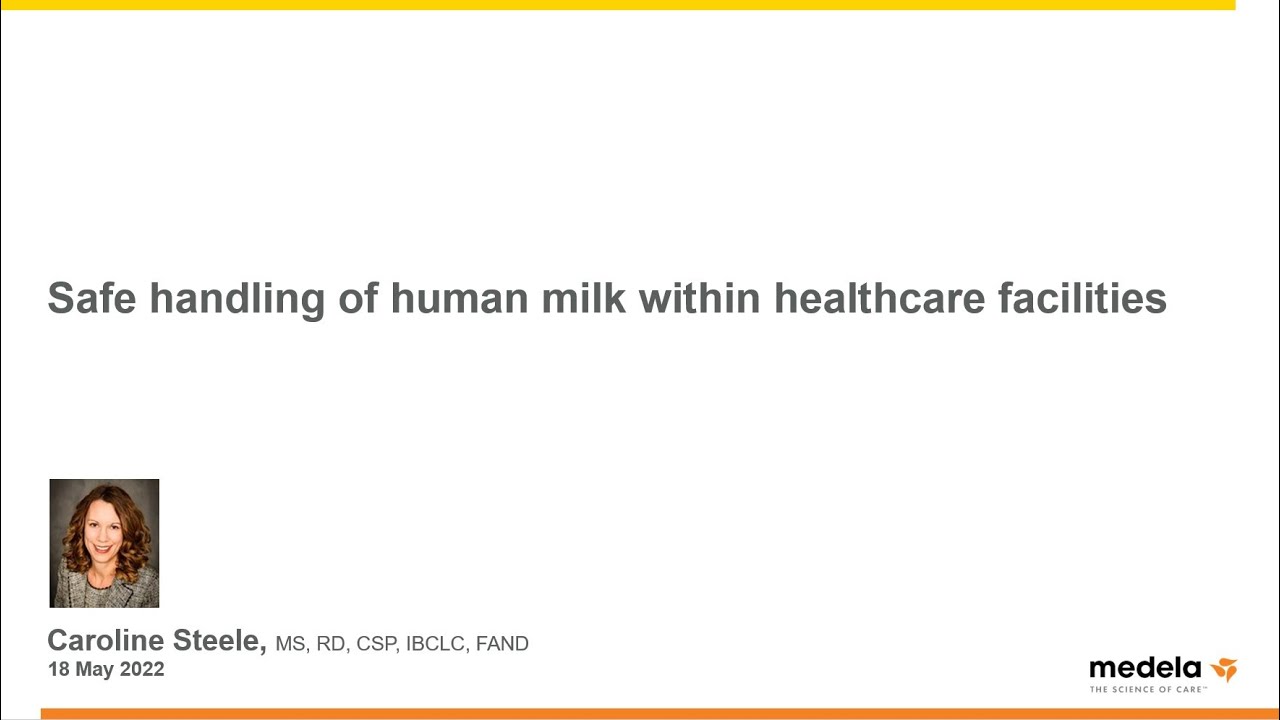 Wednesday, 18 May 2022
Learning objectives
Outline risks associated with HM handling in the hospital setting
Summarize current standards and best practices
Describe how centralized handling and bar code scanning reduce errors
Event details
Date 18 May 2022
Duration 1 hour
Time 20:00 – 21:00 Central European Summer Time (13:00 – 14:00 Central Standard Time)
Presenter
Caroline Steele, MS, RD, CSP, IBCLC, FAND
Caroline Steele is the Director of Clinical Nutrition and Lactation at Children's Hospital of Orange County. Caroline is a pediatric registered dietitian with over 26 years of experience. She is a Board-Certified Specialist in Pediatric Nutrition, an International Board Certified Lactation Consultant, and a Fellow of the Academy of Nutrition & Dietetics. Caroline has many professional publications and is a frequent lecturer on a variety of topics including breastmilk and formula handling, parenteral nutrition, and malnutrition documentation. She is also the co-editor and an author of the 2019 3rd edition of the Academy of Nutrition and Dietetics' publication Infant and Pediatric Feedings: Guidelines for Breastmilk and Formula Preparation in Health Care Facilities and was an author in the 2nd edition of the publication.