Nipple Tenderness While Breastfeeding: Prevention and Care
This 30 minute webinar will discuss common causes of nipple tenderness while breastfeeding.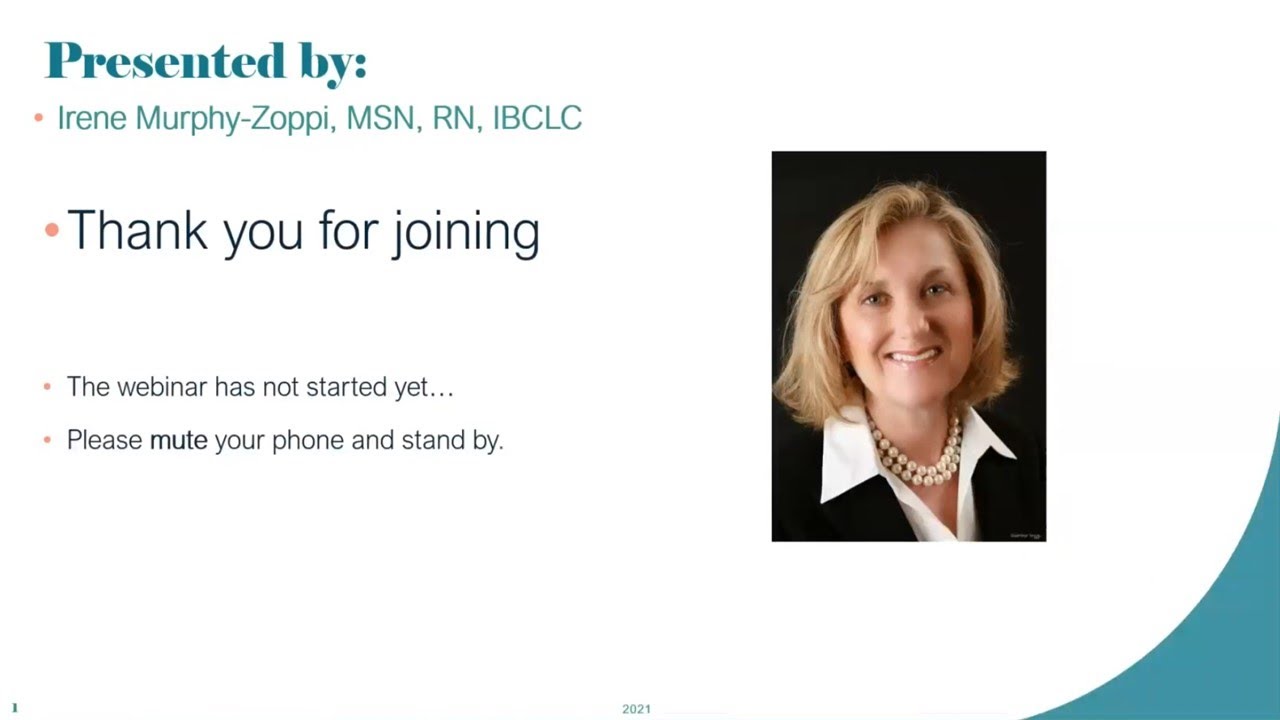 Thursday, 29 July 2021
Prevention and treatment strategies to lessen nipple tenderness will be presented.
Learning Objectives
Identify frequent causes of nipple tenderness while breastfeeding.
Describe effective prevention and treatment solutions for nipple tenderness.

Event Details
Date 29 July 2021
Duration 30 mins
Time 20:00-20:30 Central European Time (13:00 – 13:30 Central Daylight Time)
Presenter
Irene Murphy-Zoppi, MSN, RN, IBCLC
Irene is employed as an Educational Consultant for Medela, LLC after twenty-two years with Medela as a Clinical Education Specialist focusing on Advocacy Outreach.
Irene spent many years caring for new families in antenatal, labor and delivery, postpartum and NICU settings and was involved in direct patient care and family-based education. Irene has extensive experience teaching in a variety of nursing education programs. She produced a video presentation on nursing students' involvement in Community Health Nursing for the National League of Nursing. Irene has been IBCLC certified since 2000 and served as an officer in the Army Nurse Corp after graduating from college. She is a wife and mother of two breastfed children, now young adults.