Helping families identify and build prenatal and post birth breastfeeding support teams
No lactating parents should have to be on the journey alone. This presentation will examine the research about the importance of breastfeeding support persons (doulas, peer counselors, home visitors, family members, and health care providers).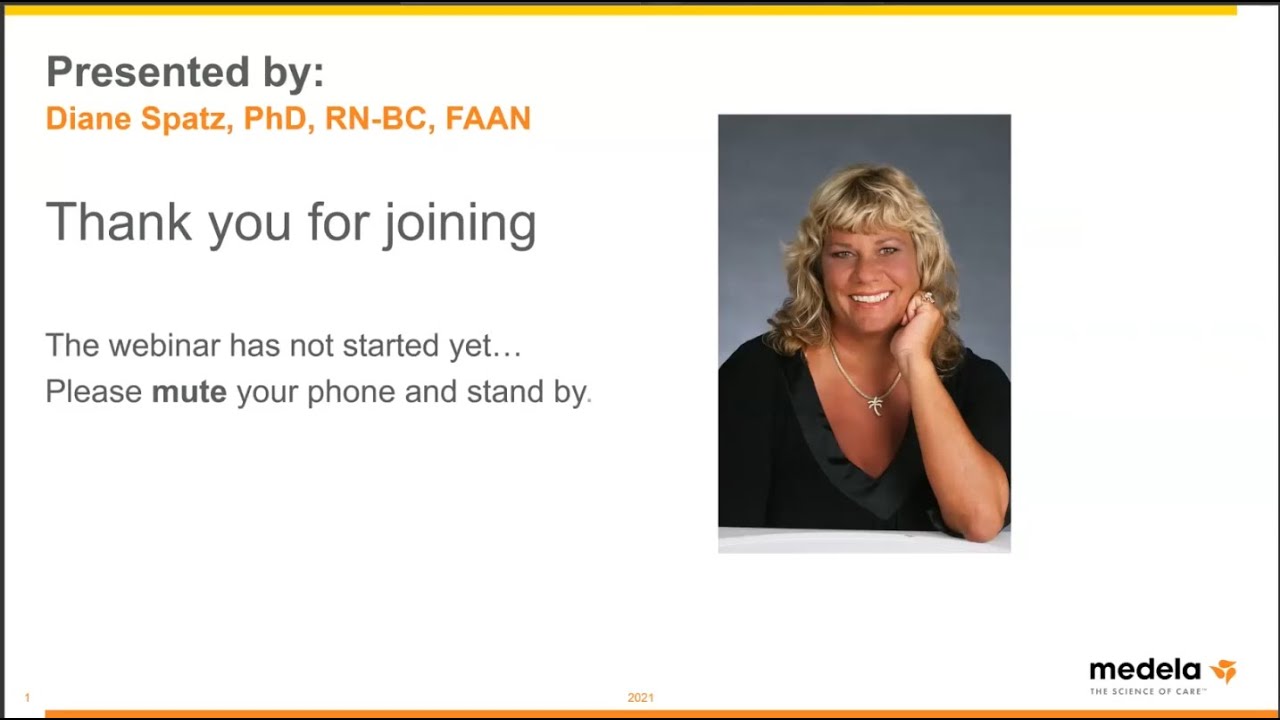 Thursday, 19th August 2021
The webinar will provide the learner with examples of how to use this research in clinical practice and help families identify and build breastfeeding support teams. In addition, an emphasis will be placed on the need to change the current prenatal care paradigm to help families prepare for lactation so they can meet their personal goals for the provision of human milk and breast/chest feeding.
Learning Objectives
Identify ways in which you could change the prenatal care paradigm for families in your clinical practice.
Describe the current research findings related to breastfeeding support persons and breastfeeding outcomes.
Articulate one strategy that you would like to incorporate into your clinical practice.
Event Details
Date 19 August 2021
Duration 1 hour
Time 20:00-21:00 Central European Time (13:00 – 14:00 Central Daylight Time)
Presenter
Diane L. Spatz PhD, RN-BC, FAAN
Diane L. Spatz, PhD, RN-BC, FAAN is a Professor of Perinatal Nursing & the Helen M. Shearer Professor of Nutrition at the University of Pennsylvania School of Nursing sharing a joint appointment as a nurse researcher and director of the lactation program at the Children's Hospital of Philadelphia (CHOP) and the clinical coordinator of the CHOP Mothers' Milk Bank.
Dr. Spatz is an active researcher, clinician, and educator who is internationally recognized for her work surrounding the use of human milk and breastfeeding particularly in vulnerable populations. Dr. Spatz has been PI or co-investigator on over 40 research grants, included several from the NIH. She has authored and co-authored over 100 peer-reviewed publications and written numerous book chapters related to human milk and breastfeeding. Dr. Spatz has authored or co-authored position statements for the International Lactation Consultant Association, the Association of Women's Health Obstetric & Neonatal Nursing (AWHONN), the Society of Pediatric Nurses (SPN) and the National Association of Neonatal Nurses. She has also written the clinical practice guidelines on human milk and breastfeeding for AHWONN and SPN as well as a technical brief for the USAID on human milk and breastfeeding in developing countries.
In 2004, Dr. Spatz develop her 10 step model for human milk and breastfeeding in vulnerable infants. This model has been implemented in NICUs throughout the United States and other countries worldwide (Thailand, India, China, Mexico, Japan). Dr. Spatz has been named a prestigious "Edge Runner" for the American Academy of Nursing related to the development and outcomes of her model. Her nurse driven models of care are critical in improving human milk & breastfeeding outcomes and thus the health of women and children globally.
Dr. Spatz is also the recipient of numerous awards including: the 2016 Lifetime Achievement Award from the National Association of Neonatal Nurses, the Research Utilization Award from Sigma Theta Tau International and from the University of Pennsylvania: the Dean's Award for Exemplary Professional Practice, the Expert Alumni Award and the Family and Community Department's Academic Practice Award She is also the recipient of the Lindback Award for Distinguished Teaching. Dr. Spatz received the Distinguished Lang Award for her impact on scholarship, policy & practice.
In the university portion of her job, she teaches an entire semester course on breastfeeding and human lactation to undergraduate nursing students and in the hospital portion of her job, she developed the Breastfeeding Resource Nurse program. Dr. Spatz is Immediate Past Chair of the American Academy of Nursing's Expert Panel on Breastfeeding and their representative to the United States Breastfeeding Committee. Dr. Spatz is also a member of the International Society for Researchers in Human Milk & Lactation.